Entertainment
Evening Magazine KING 5 to Feature Kitsap Forest Theater Players, Little Women During July 20 Broadcast
Evening Magazine co-host, Saint Bryan made his way down the trail Saturday to interview one of our multi-generational families who perform in this summer's musical, Little Women.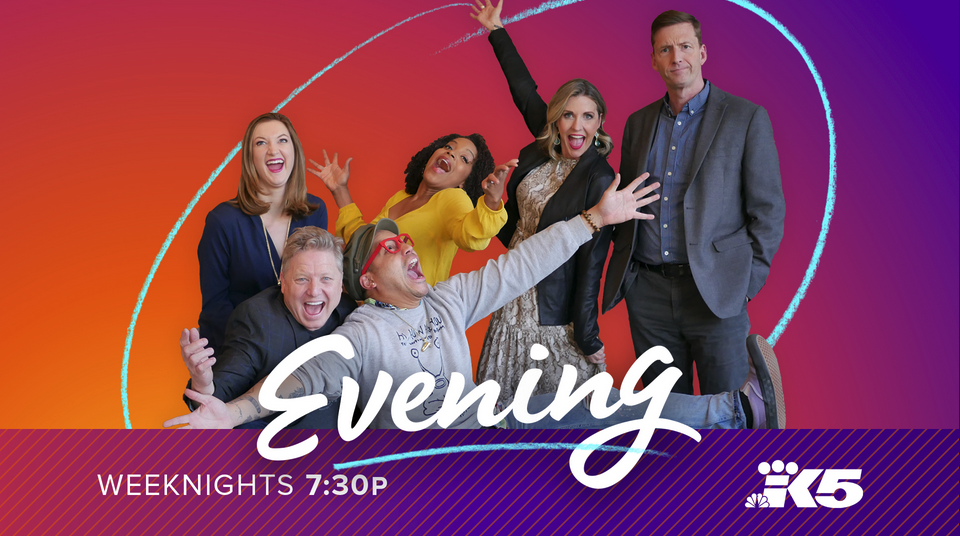 Evening Magazine interviewed the Dreessen family, which includes Ila Faubion-Dreessen (Jo), Jenny Dreessen (Marmee), Katie Dreessen (Meg), Anthony Dreessen (Professor Baher), and Jerry Dreessen (Sound). The Dreessen family have been in multiple shows together at Kitsap, and share the stage with many talented actors, including their cousin/niece, Luci Barrera (Beth).
Saint also filmed cast members backstage, parts of the show, audience members and crew. And will be piecing together all his shots to broadcast Tuesday, 7:30 during their show on KING 5. Learn more about Evening Magazine here: https://www.king5.com/evening
Due to Covid restrictions, The KFT Board decided to present one, small cast show throughout the summer, the beloved Little Women, The Broadway Musical. Now audience members can come twice to see two different takes on this show, presented for 3 weekends each in June, July and August. Each cast has equally talented actors who bring their own interpretation to this classic story based on Louisa May Alcott's American classic. This Civil War story of love and family stands the test of time, and is the perfect, safe, and fun outing for the entire family.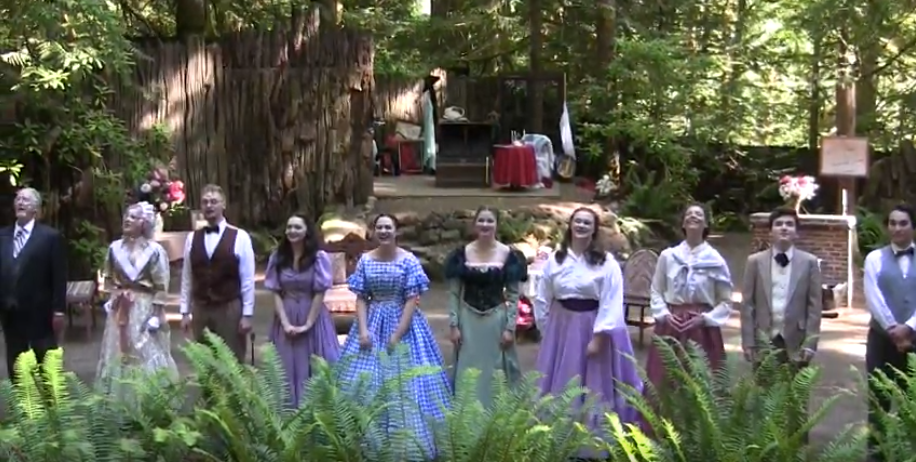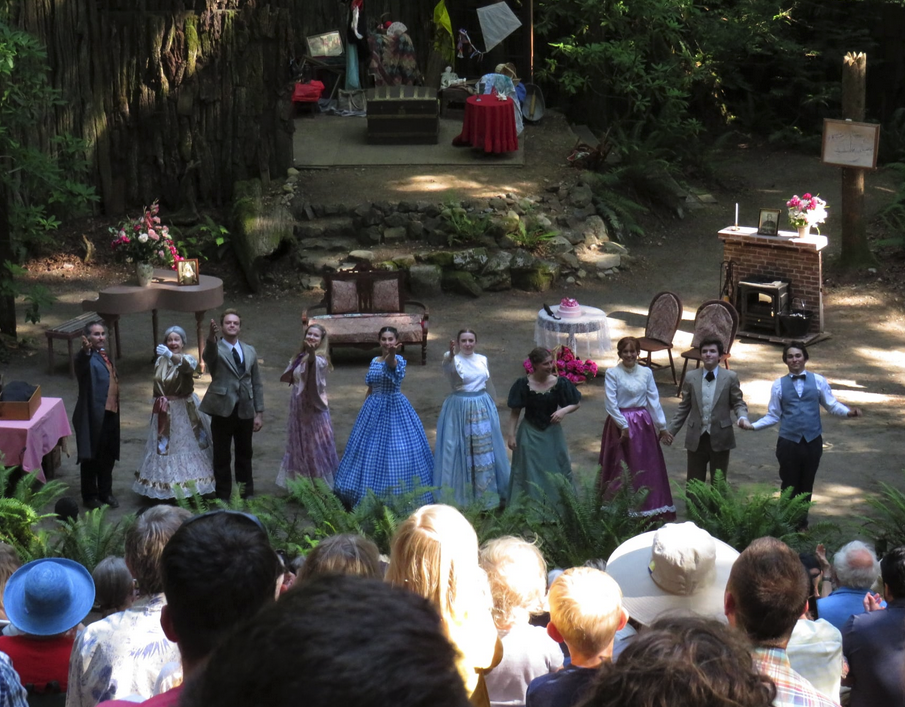 Our two large cast shows (Beauty & the Beast and Bend in the Road, the Anne of Green Gables Musical) that weren't presented in 2020 will be presented next year in 2022. All tickets previously purchased for these shows will be good for any performance of each show in 2022. Tickets will remain on sale for these shows.
About the Theater
Stroll down the forested trail to our unique and breathtaking theater and create a treasured family tradition. We are located 15 minutes from the Bremerton Ferry dock – all ages will delight in this fun Northwest experience. Come early and picnic under the firs before the show.
A treasured family tradition in the greater Puget Sound arts community since 1923, The Mountaineers Players continues to bring Puget Sound audiences quality outdoor theater under the conifer canopy of its Kitsap Forest Theater every spring and summer. One of the oldest nonprofit theater groups in the country, the Players troupe performs in the midst of the 460-acre Rhododendron Preserve near Bremerton. Giant fir trees surround terraced seating—carved from the side of a natural amphitheater— while verdant ferns serve as the "footlights" for the performance stage.
In addition to producing two shows per year (spring and summer) the Mountaineers Players provide summer day camps for kids. We invite you to join us as an audience member, actor, or behind the scenes help and become part of our unique community combining the love of the beautiful out-of-doors with quality theater.
To find out more about Kitsap Forest Theater Mountaineers Players and to purchase tickets, visit their website at: https://www.foresttheater.com