Sports
Nuno is sad with the squad stability after Jimenez's harm
Nuno Espirito Santo admits he is unhappy with his Wolves team's balance in the absence of Raul Jimenez but refused to say if he would dive into the January transfer market.
Jimenez is recovering from the fractured skull he sustained when he faced Arsenal in the Premier League last month.
The striker, who scored 27 goals last season, returned to the training ground on Thursday and Friday this week to keep improving.
Monday, December 21, 5:00 p.m.


Start at 5:30 p.m.

Daniel Podence and Pedro Neto have scored goals in Jimenez's absence but the Mexican has left a big hole in the team.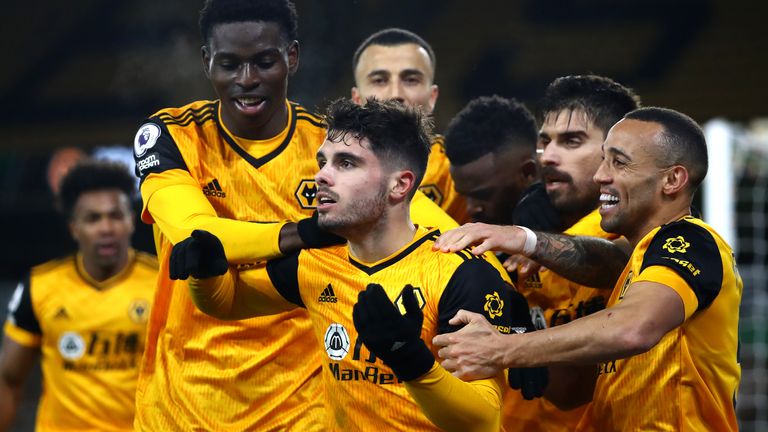 Picture:
Pedro Neto scored an added-time winner when the Wolves beat Chelsea 2-1 on Tuesday
"Unfortunately we had a big situation that put one of our important players in a serious position for a while," said Nuno.
"What happened to Raul is difficult and so I'm not happy with the balance of the squad. I think we have to rebalance the squad."
Nuno acknowledged that Jimenez is "doing very well and is improving" but there is no timeline for his return to action.
"There is no schedule, no date, because first he has to restore his health and then we think about his return," said Nuno on Friday. "But it's positive.
"He was back with us yesterday, he's here and doing better. He will come back stronger."