Sports
WADA is creating a technique for the detection of alternative samples
The method was developed during a weightlifting study and is now used in other sports
From PA Sport
Last update: 10/22/20 7:34 PM
WADA developed the new method as part of a weightlifting study
As part of a world anti-doping agency, a new method has been developed to determine when doppelgangers have provided clean urine samples to athletes
Detection.
WADA said its independent Intelligence and Investigations Division (I&I) has developed a method to determine when weightlifting has been substituted and is now being shared more widely with various sports and national anti-doping agencies .
According to a report from the agency, Operation Arrow, which the unit started last September, identified 10 athletes who were DNA profiling confirmed involved in urine substitution, and another eight who were very likely.
In these eight samples, the original samples had been destroyed because they were negative. The cases of the 18 athletes will be forwarded to the International Weightlifting Federation (IWF). Operation Arrow is still under investigation.
The investigation has also identified other "interested parties" who are suspected of being involved.
Research Unit Head Aaron Walker has requested a change in guidelines for how long to store negative samples.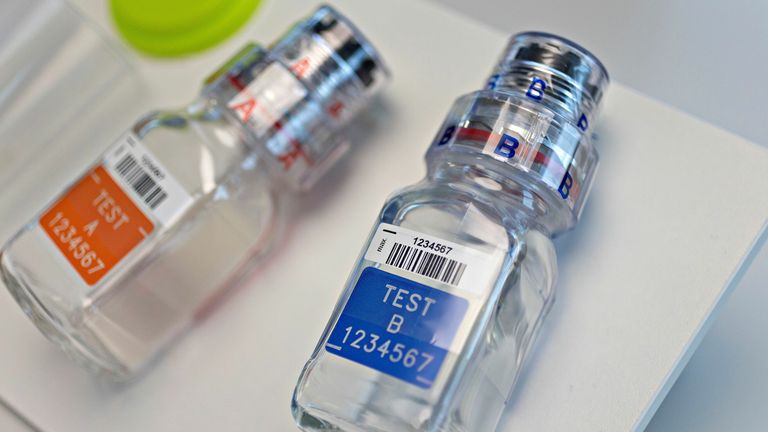 WADA will now also use its new method in other sports
Operation Arrow grew out of an earlier investigation, Operation Heir, which focused on an organized doping and protection program in Romanian weightlifting.
Gunter Younger, director of the I&I division, said: "The method used by Operation Arrow to identify cases of urine substitution can easily be applied to sports other than weightlifting.
"We will share the findings and methods with anti-doping organizations, laboratories and athlete passport management units to ensure a global and unified effort to combat urine substitution."